Articulated Icons New and Info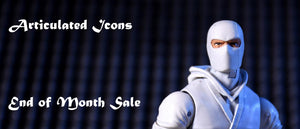 We've started our end of month sale for Deluxe Ninja White and Solitaire figures. Get them while you can, supplies are limited.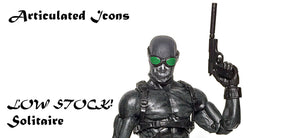 Solitaire is officially in low stock quantities in our store. There is no plan for him returning anytime soon, so get yours before he disappears ...